"community­4­you ARENA" (2016 - 2018)
Naming Right: the prime discipline in sponsoring
The "Stadion - in the Gellertstraße" is the home ground of the Chemnitzer FC football club. Between 1950 and 1990 it officially bore the name "Dr.-Kurt-Fischer-Stadion" and was commonly called "Fischerwiese". Thereafter, it was officially called "Stadion an der Gellertstraße" until 2016. From 2016 to 2018 it officially became "community4you ARENA" through the name sponsoring of community4you AG.
August 2016
With the opening of the new Chemnitz stadium, community4you AG will become the official eponym of the football stadium, the "community4you ARENA". For the business software manufacturer, the Naming Right Sponsoring is a perfect way to present its own products and to strengthen the regional and international popularity of the company.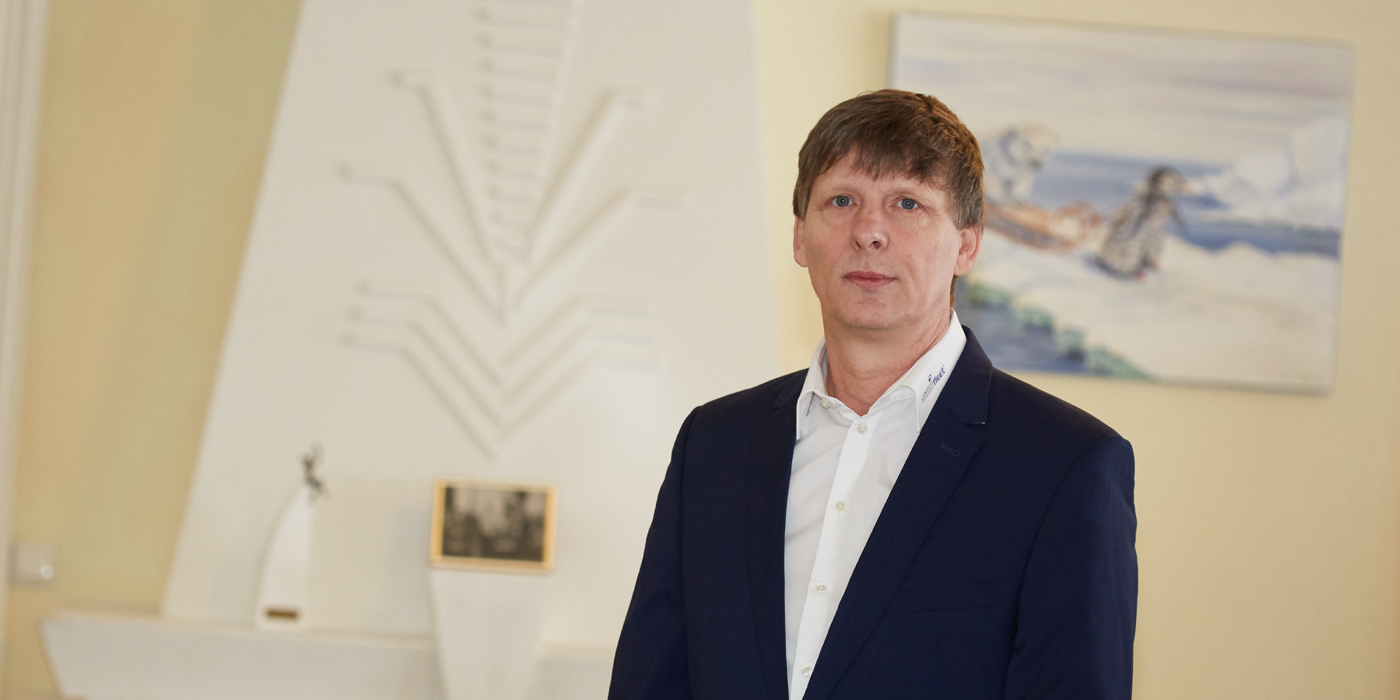 The Naming Right Sponsoring offers our company an excellent opportunity to increase the connection to Chemnitz itself and the publicity in the region. Thanks to our fleet and leasing software, we are already the European market leader. Since June we belong to the German top innovation elite. With our own technology and integration platform open-EIS, we are on an equal footing with global players such as IBM, SAP, Microsoft, Apple and Google.

Despite its impressive success, the company has also set its course for future growth. In order to give talented developers the opportunity to work in an innovative software company, we are looking forward to receiving job applications from highly qualified employees who want to work on our innovative software products with us."
March 2017
The "community4you ARENA" receives its widely visible neon sign. Up to 2 meter high 3D letters combine the colours of the sponsor's name community4you AG with Chemnitzer FC's traditional sky blue.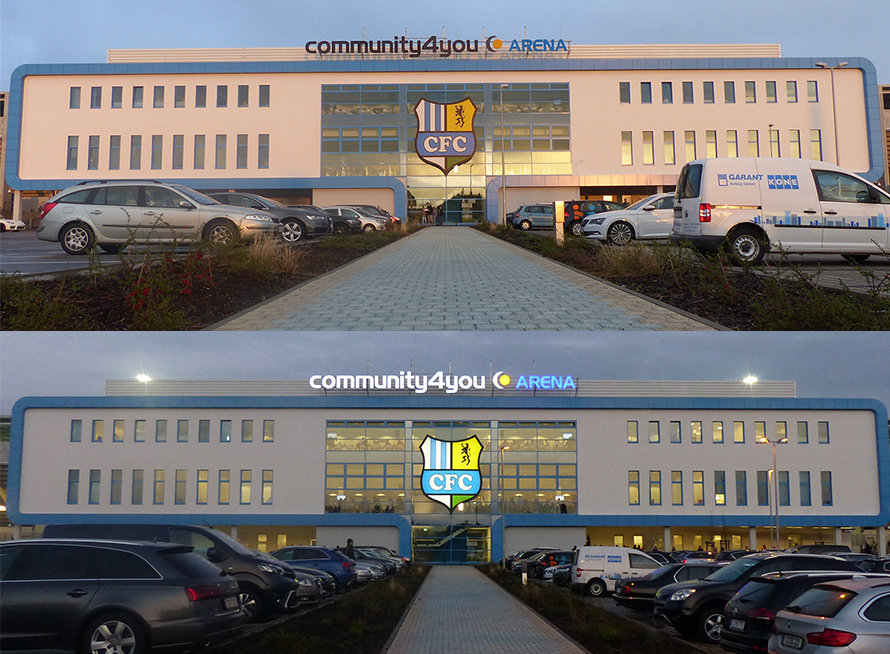 community4you ARENA and CFC logo by day and night (Source: Infront Germany GmbH / Branch Chemnitz)
July 2018
Due to the relegation of the Chemnitzer FCs into the regional league, the Naming Right Sponsoring contract, which had originally been set for five years, was cancelled on 30.06.2018 and the "community4you ARENA" is now called "Stadion - An der Gellerstraße".
About the Chemnitzer FC
The traditional Chemnitz football club is tied to the sky blue and white colours. It was founded on 15 January 1966 as FC Karl-Marx-Stadt and since 1990 has carried the name Chemnitzer Fußballclub ("Chemnitz Football Club registered association"). The club's successes include the victory in the GDR championship in 1967, participation in the UEFA Cup round of sixteen in 1989/90 plus the eight-time victory of the The Saxony Cup. In 2010 the team managed to return to professional football in the 3rd league until the 2017/18 season. After insolvency and the resulting relegation to the regional league, Chemnitzer FC is aiming for a quick return to the professional league.