Long Distance Swimmer Joseph Heß
The Elbe swimmer wants to take on the Rhine
Dr. Joseph Heß is an economist and project manager of the TUClab - an institution of the Chemnitz University of Technology and the Sächsische Aufbaubank to support and promote start-ups in the Chemnitz region.

Hess has an extraordinary hobby: During 24-hour swimming events he discovered his special talent for long-distance swimming. However, swimming laps in an ordinary pool was soon no longer enough for him. Since then he has swum the Strait of Gibraltar, Lake Constance, the German part of the Elbe from Bad Schandau to Hamburg, as well as the stretch from Sardinia to Corsica.

His interest in special and record-breaking long stretches is also reflected in his next destination: in 2022 he wants to swim the Rhine from its source to its mouth. On the 1,230 km he is accompanied by a team of friends and family who look after him, motivate him, take care of food, accommodation, etc.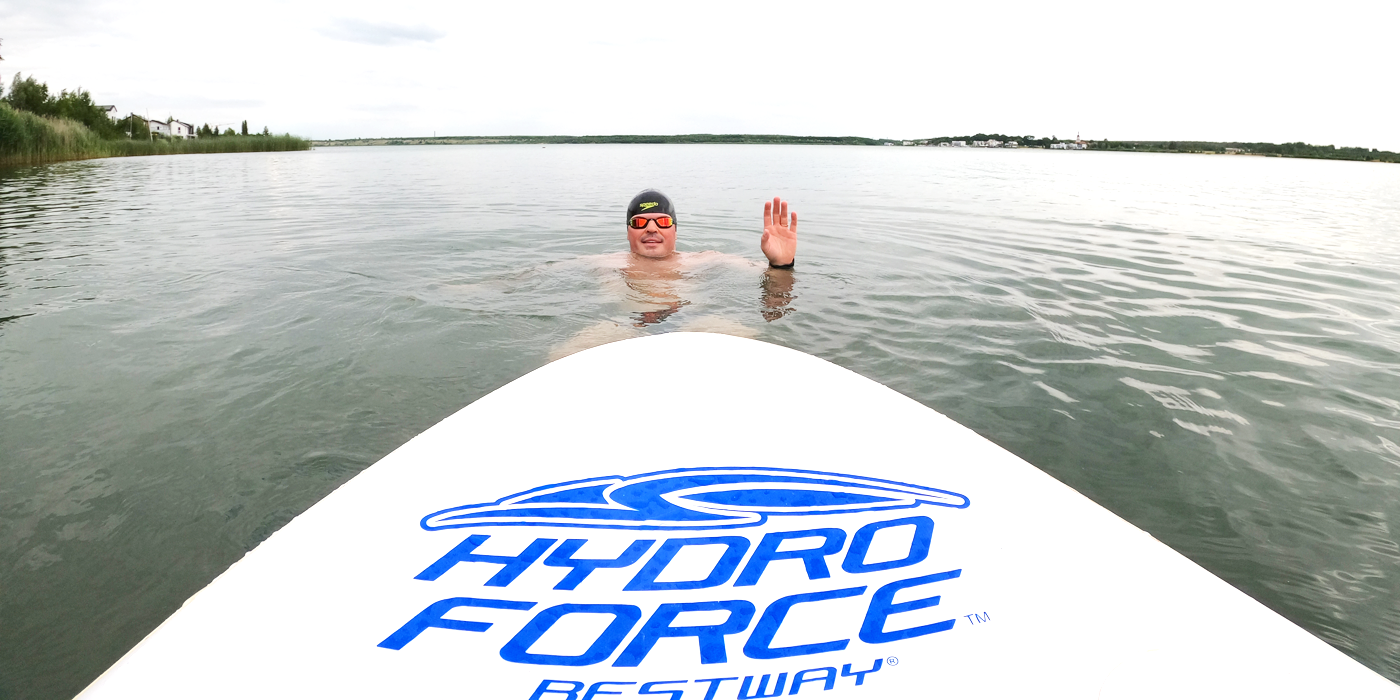 To achieve something extraordinary, it takes more than talent and skills. As a start-up consultant, Dr Hess knows from his career how important, above all, will, ambition, passion and character are. I am convinced that he has what it takes - both, the essential hardware and software, so to speak - to conquer the Rhine!
In his quest to swim the Rhine from its source to its mouth, community4you supports Joseph Heß as a sponsor.